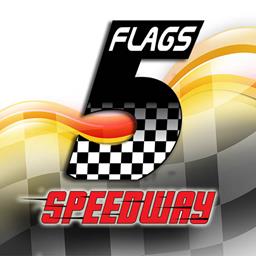 9/8/2022
Five Flags Speedway
---
Addition of PLM 75 on Sept. 23rd makes it a Double Header weekend.
The 3rd of 4 events for the Allen Turner Hyundai Pro Late Models has been set to run on Friday Sept 23rd. This makes up for the weather cancelled PLM race on Aug 26th.
The Pros will run a 75 lap feature Friday, and come back Saturday the 24th with another 75 lapper. The Saturday event will also feature a 125 lap Deep South Cranes Blizzard season finale.
Tickets for Friday are 10 dollars for all 12 and older, Saturday is $20, and a 2 night ticket is $25.
Camping spots available, call the office at 850-944-8400
---
Submitted By: Dave Pavlock
Back to News